Responsive website for visitors and pilots
"Our website is out of date, the links don't work, it's not responsive for mobiles and generally doesn't show us as we should!"
Go on...
"We'd like a general introduction to the airfield – essential information and forms for visiting pilots and crew, airfield status on a daily or hourly basis, news of special events and fly-ins,  and a general history of the site as we celebrate our centenary year."
I love aeroplanes and airfields.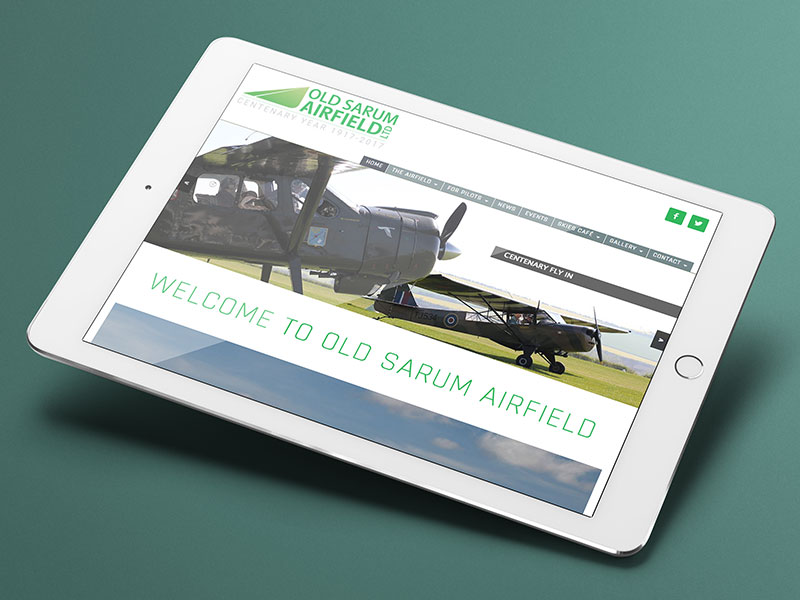 The responsive homepage with the latest information displayed as you scroll, designed with a pilot in mind as well.
Easy to use airfield 'booking-in' forms for pilots keen to drop in at short notice. This is the UK after all and weather is an important factor in planning for flights!